YOU SHOP. BYPASSLINES GIVES.
Fundraising Ordering Platform that gives up to 10% of every transaction to organizations that support local businesses
Enter name 1 restaurant or retail business in your community you would like to support and have a 10% of donations sent to you year round
Please note: We will send interest letters via email to each business on your behalf to enroll them on the Bypasslines platform. Please follow up with each business you would like to participate in the program and ensure they have fully onboarded
Get registered and register 4 businesses you are supporting
Getting Donations for your
Charity is Easy!
Get Started
About Bypasslinescares
Receive Donations
Spread the Word
Privacy
Get Started
Get Started
How do I register and receive donations for my charitable organization?
Registering your organization is easy. In order to register and receive donations, you must be an official representative of an eligible organization, and then follow these easy steps:
Click on this link to get registered: https://admin.bypasslines.com/join-onboard.
Select "Organization/Non-profit"
Accept the Bypasslines Merchant Agreement on behalf of your organization.
Have your business EIN number.
Make sure an organization administrator is registering your organization.
Verify your email address (we recommend that you use an email address that is associated with your charitable organization).
Submit your organization's bank account information.
7. Once you are registered and "Listed" you can start creating your Funding Network with Bypasslines – see What is a Funding Network? You can start by identifying businesses in your local community you would like to support and get them registered for free with Bypasslines, directing them to admin.bypasslines.com/join-onboard.
Here are an example local businesses you can consider supporting: Restaurants, restaurant franchises, grocery stores, pharmacies, or supply stores. Each business has to be a legally registered in the US.
8. You can also start announcing to your students, staff, members and supporters to start shopping/ordering at bypasslines.com with the existing merchants on the platform.  They would have the ability to add your organization to receive donations when they checkout when making purchases on bypasslines.com.
What is a Funding Network?
A funding network is when an organization chooses local businesses in their community they would like to support.  The organization will specifically target each business and add them to their network by getting them registered with Bypasslines. Once, the businesses are registered with Bypasslines, organizations can announce to their students, staff, members, or supporters to go shopping through bypasslines.com.  Each business has to be a legally registered business in the US.  Each business will be onboarded to BypassLines for free and will have to be approved and verified as a BypassLines merchant.
Once a businesses is inside your network, when a supporter makes an order they will choose you from the list of organizations and once the purchase has been made, BypassLines will send your donation.
How many businesses can I add to my Funding Network?
We don't place a limit on how many businesses you can get registered to BypassLines.  However, once you reach 4 or more businesses, BypassLines will provide these organizations with a dedicated customized web ordering landing page with only their supported businesses.  Their supporters will not have to go directly to bypasslines.com to order.  With 4 or more supported businesses each organization will receive a link to their customized web page to be placed on their website, all social medias, newsletters and other announcements for exposure.
What is an organization administrator?
An organization administrator is an official representative of an organization that has authority to access and manage Bypasslines program information on behalf of their charitable organization.
Why do you need an email address for my charitable organization?
We require a valid email address so that we can communicate important program information to each registered organization. From time to time, we will send emails with information about your organization's donation amounts and information about Bypasslines program promotions.
Can you mail our organization a donation check instead of sending an electronic funds transfer?
We do not mail donation checks due to the expense of check processing and fulfillment. We distribute donations using electronic transfer to reduce operational expenses so we can donate 100% of the funds to eligible charitable organizations.
Will customers still be able to select my charitable organization if I don't register?
Yes. As long as your organization is listed.  To get listed you will have to send an email to support@bypasslines.com and request to be listed and you will have to meet our eligibility criteria, customers will be able to select your organization. However, no donations will be made to your organization until you complete your free registration. See "What happens if we do not register …" under Receive Donations for more information on how donations are processed for organizations that do not register and provide bank account information.
What happens if another person has already registered my charitable organization and they were not authorized to do so?
If your organization has been registered by an unauthorized person, please send an email to support@bypasslines.com
About Bypasslinescares
Receive Donations
Spread the Word
Privacy
WHAT ?
10% percent of each every transaction customers make will go to participating organizations. Other platforms only give 0.5% back in donations and don't support local businesses.
Organizations/ Non-profits will decide who to support including grocery, fast food, your favorite restaurant and retailer. No limits and No time constraints!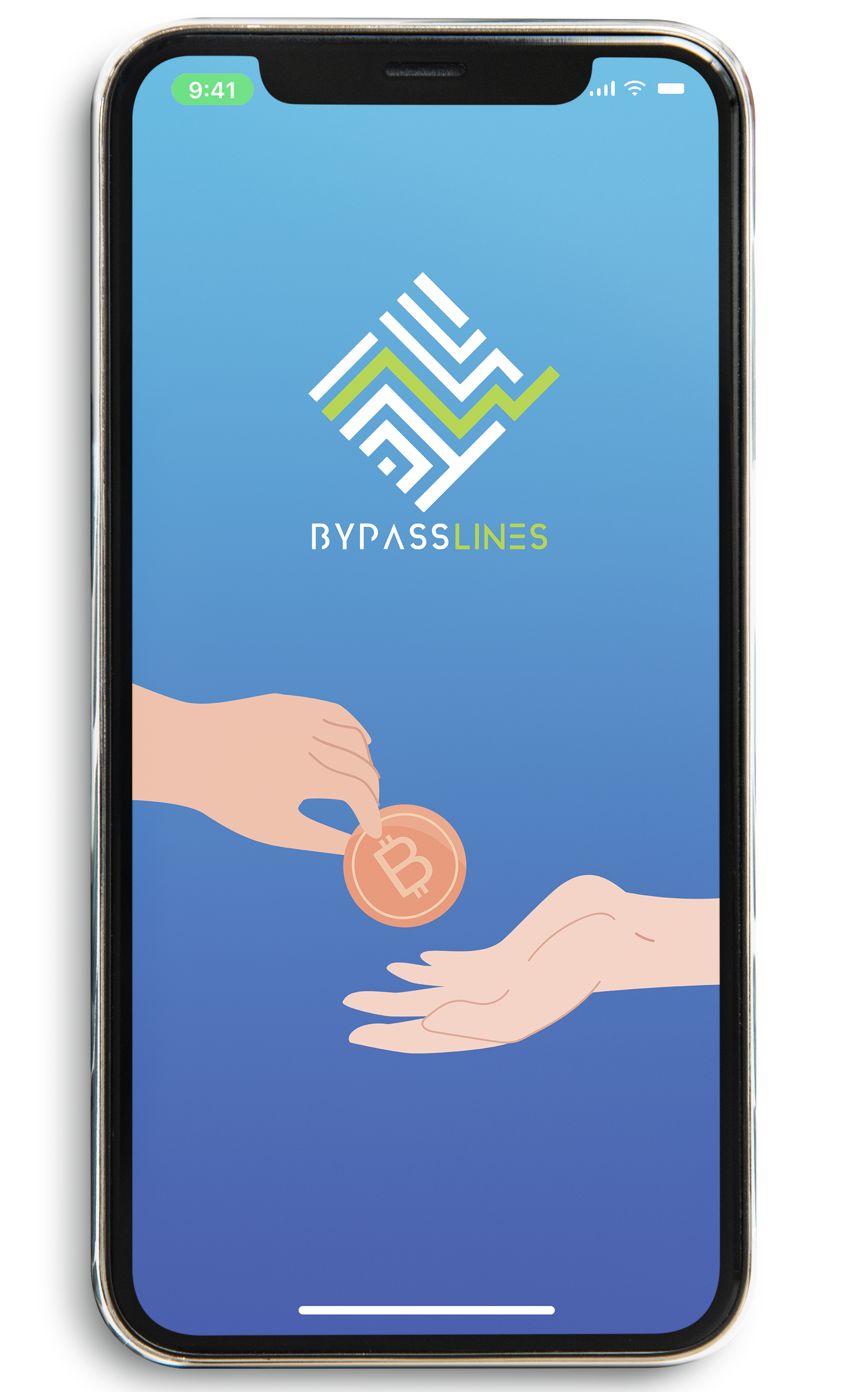 REGISTRATION
Register as an Organization on BypassLines.
Announce
Pick local businesses you would like to support and get them registered with bypasslines, Announce to your members to order with that registered merchant to receive a percentage of each transaction. .
Donation
Constant donations by supporting local businesses.